I was meaning to keep up with my last post and post pics of it as I progress, but needless to say that I didn't manage to do that.
To make up for it here's a pic of a couple of knives I completed Saturday.
They are made out of 15n20 High Carbon Steel with Bocote Wood handles.
The blades are 3-1/2 inches long with an approx. overall length of 7-1/2″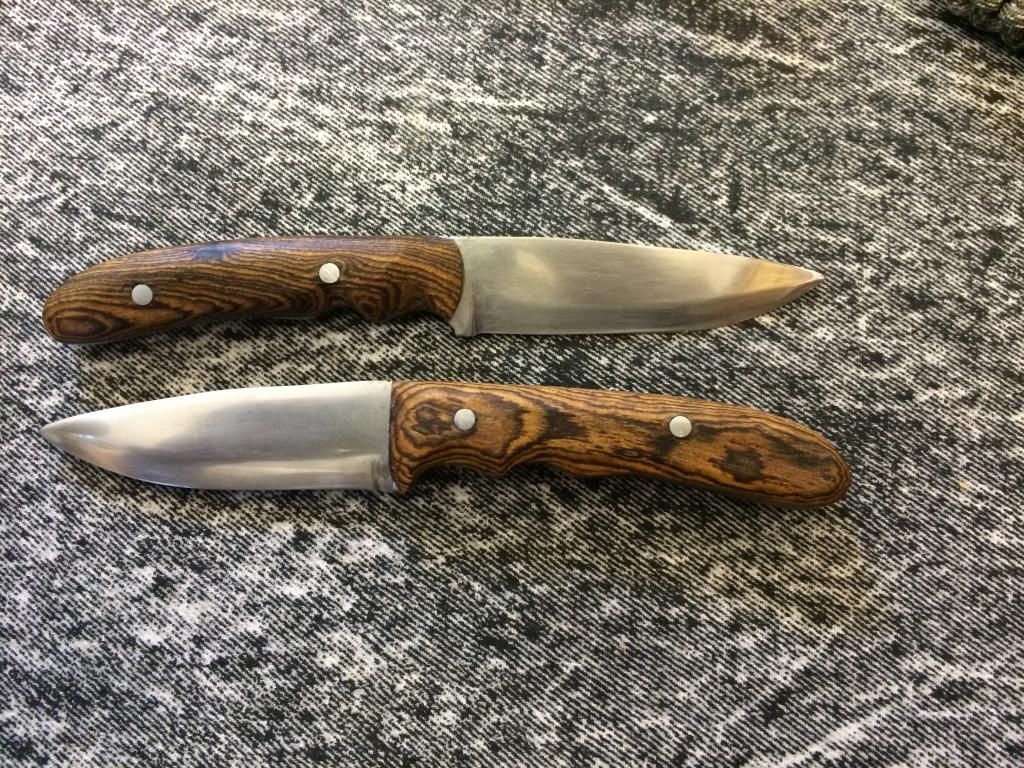 I have a bunch of different knife in various stages of progress (maybe I'll take a pic of my workbench and show them), that I will get back to working on when it gets a bit warmer (no heat in the shop makes it difficult to spend much time out there).