I've done some coloring and inking for a comic book a loooooong time ago and have been getting the itch to color again. While I was at Musecon they had an adult coloring drop-in session and I sat in and spent some time getting back into the swing of it.
Here is what I colored in that session. not sure if I'm going to finish it. Not sure how I want to actually
After I got home I dusted off my colored pencils found some coloring pages and started coloring. Here's what I've completed so far.
My daughter actually has this hanging on her wall.

This one is my favorite so far.

Here are the tools that I use and my current piece that I'm working on.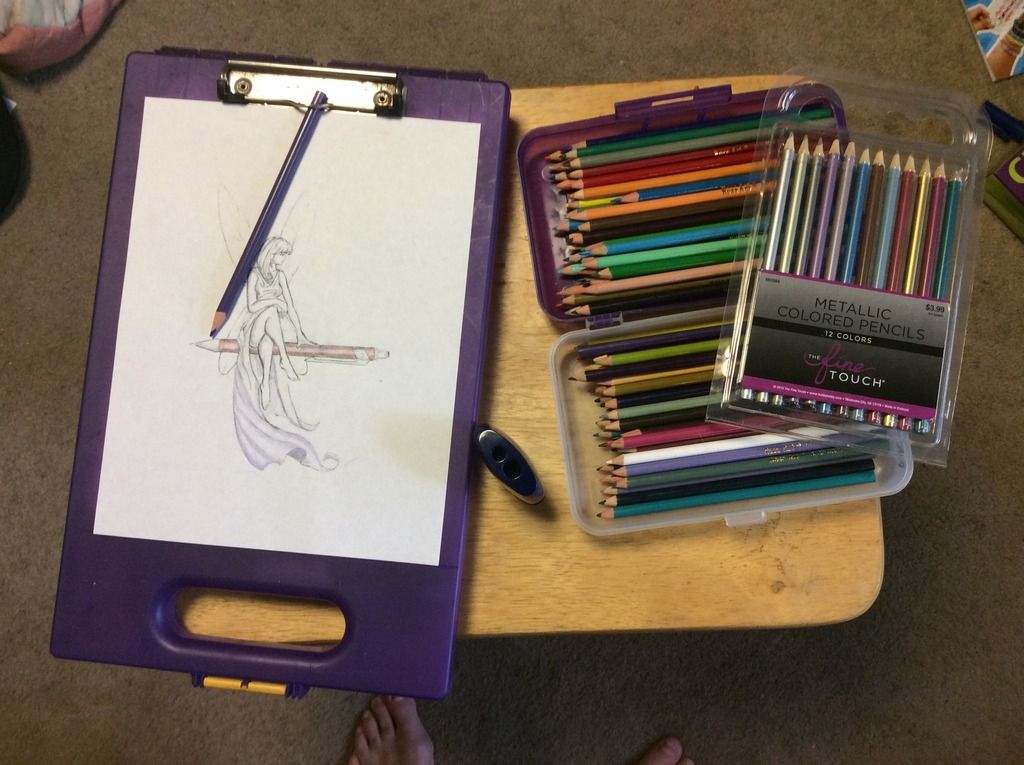 The main box of pencils are the Rose Art colored pencil 72-count that you can get around school supply time for around $5. I also bought a cheap set of metallic pencils ($4) to play with those.
as always comments, suggestions, etc… are welcomed.