getting into knife making so I'm documenting my first attempt at a "real" knife. I'm using the metal removal method for this one.
Here is a pic of the steel that I'm using. I'm not sure what steel it is because I got it at an industrial surplus store. I believe it's also a little too thick. measuring in at .250″ thick it looks like I have a lot of work ahead of me.
Laying out the shape of the knife onto the steel. It helps to draw your design out on paper first, cut it out, and trace the outline into the steel with a sharpie.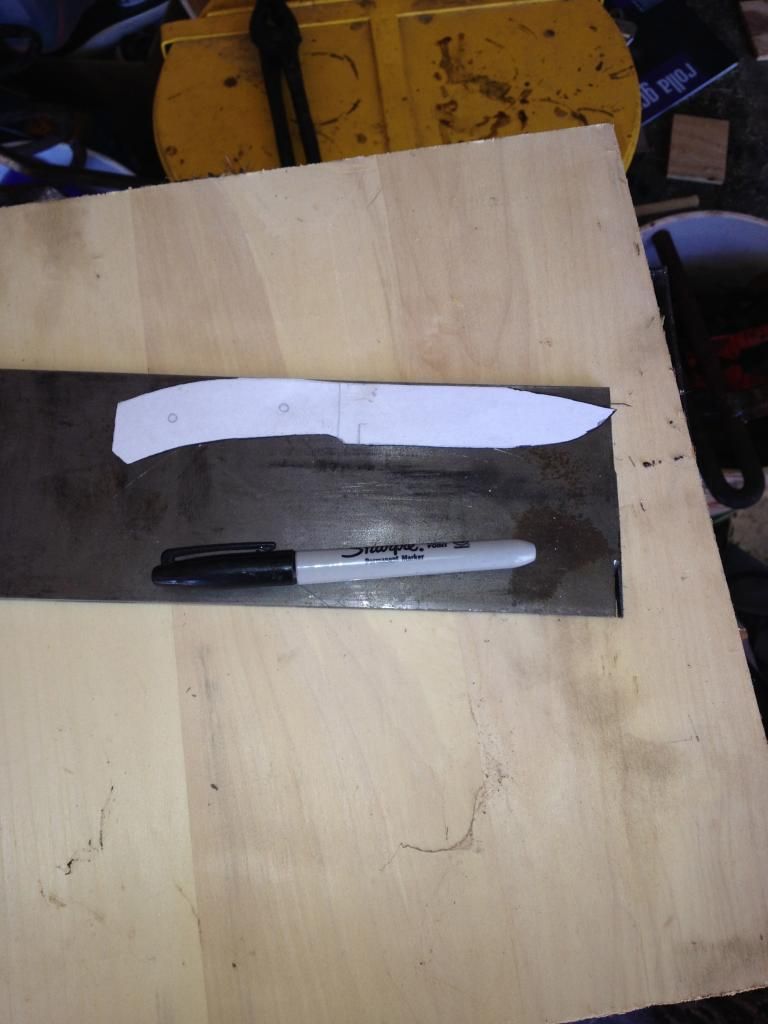 Cut the outlined knife from the blank with an angle grinder. then cut it out of that close to the outline.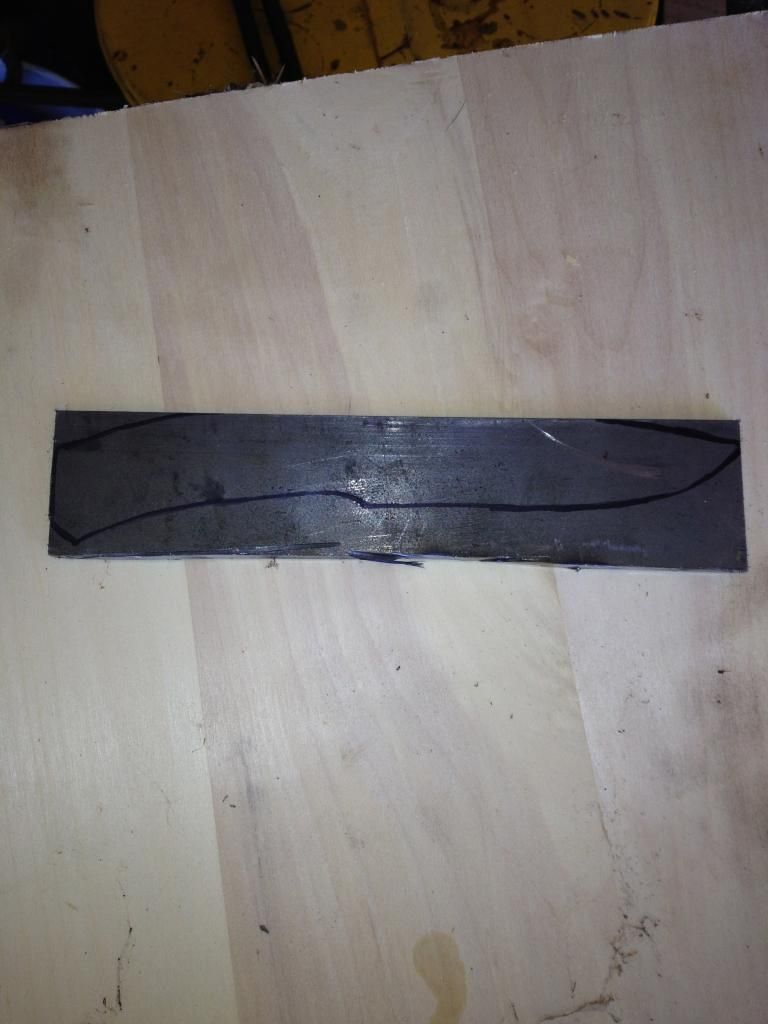 here it is before I cleanup the edges and start grinding the bevel into the blade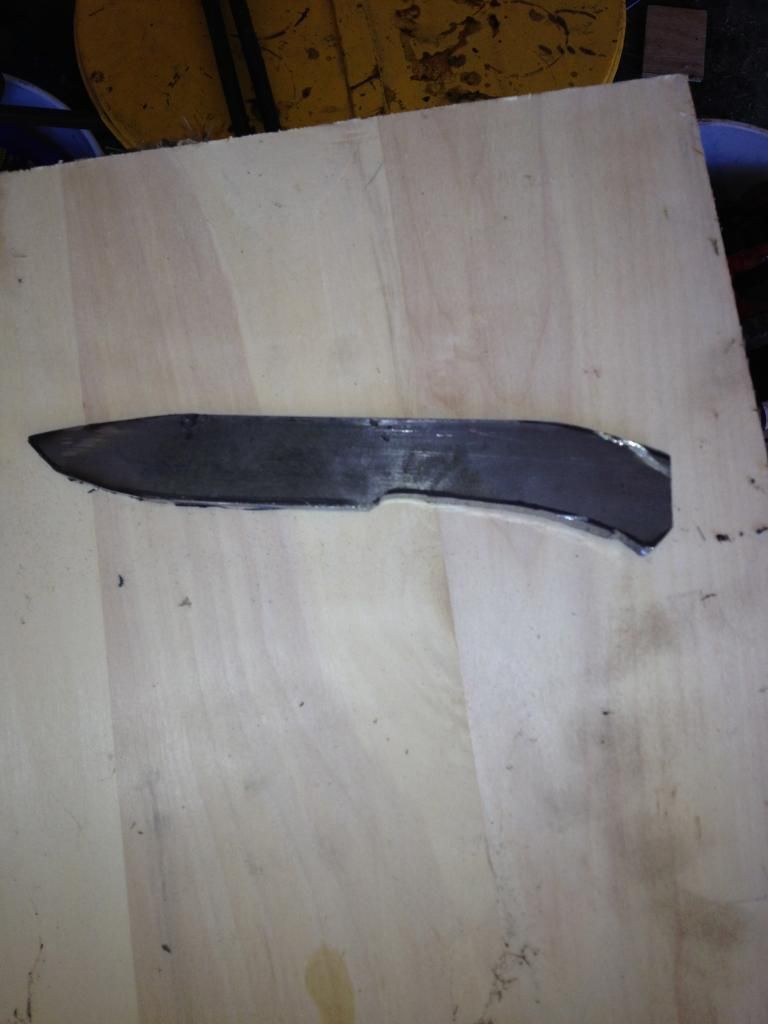 Next step, the grinder. I'll post that one when I make progress there